Description
The IDC powerharness with side rings come in the same best quality and functionality like our regular IDC power harness. 

Made from hard-wearing nylon, padded and lined with cotton for comfort.
Reflective chest strap.

Central ring for lead or line attachment.

Handle for added security and handling in training etc.

Additional side rings for attachment of lines etc.
Ideal for pulling activities.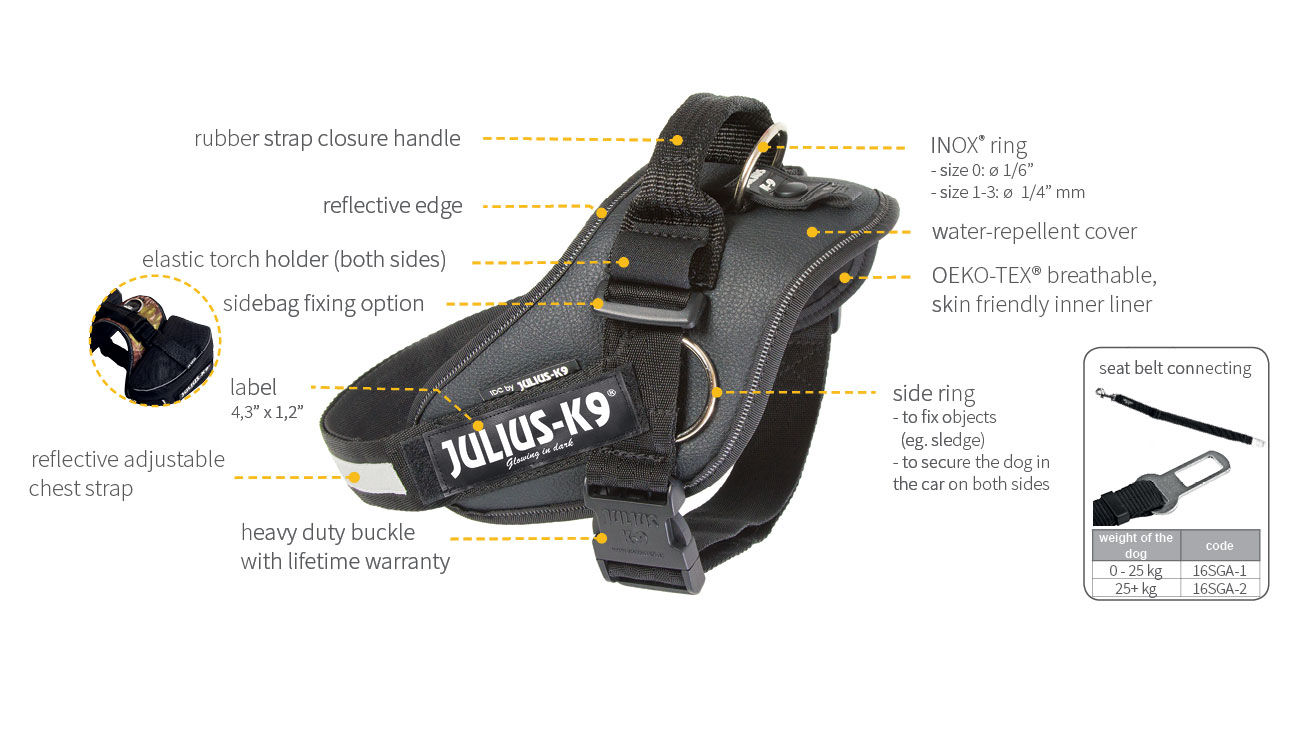 We recommend these harness with Y strap or the new IDC chest padding and seat belt adaptor (accessories in our shop).

The harness comes with interchangeable original JULIUS-K9 patches (small, 11x3cm / 4.33" x 1.18").
Other original JULIUS K9 and custom made patches are available in our shop!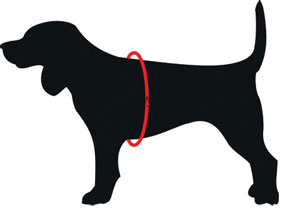 Sizing:

Size 0
Chest measurement: 22.8 - 30 inches / 58 - 76cm
Weight: 30 - 55lbs / 13,5 - 24,5kg


Size 1
Chest measurement: 26 - 33.5 inches / 66 - 85cm
Weight: 50 - 66lbs / 22,5 - 30kg

Size 2
Chest measurement: 28 - 38 inches / 71 - 96cm
Weight: 61 - 88lbs / 27,5 - 40kg

Size 3
Chest measurement: 32.3 - 46.5 inches / 82 - 118cm
Weight: 88 - 176lbs / 40 - 79kg
Question on item
Other customers have also bought the following items