Description
The I-safety belt is the further developed version of one of the legendary Julius-K9 innovations, of the Y-belt, for extreme situations, for service and sport dogs.
An elastic and adjustable accessory for dog harnesses. Attached to the chest strap, the strap under the chest and the collar, it keeps the chest strap stabile on the right place. It?s practical for active dogs that have a tendency to slip out from the harness.
The I-belt can be attached to the harness without removing of chest strap. It?s recommended for fixing the dog in the car, for shy dogs and active sport dogs.
Compatible with any types of Julius-K9 harnesses.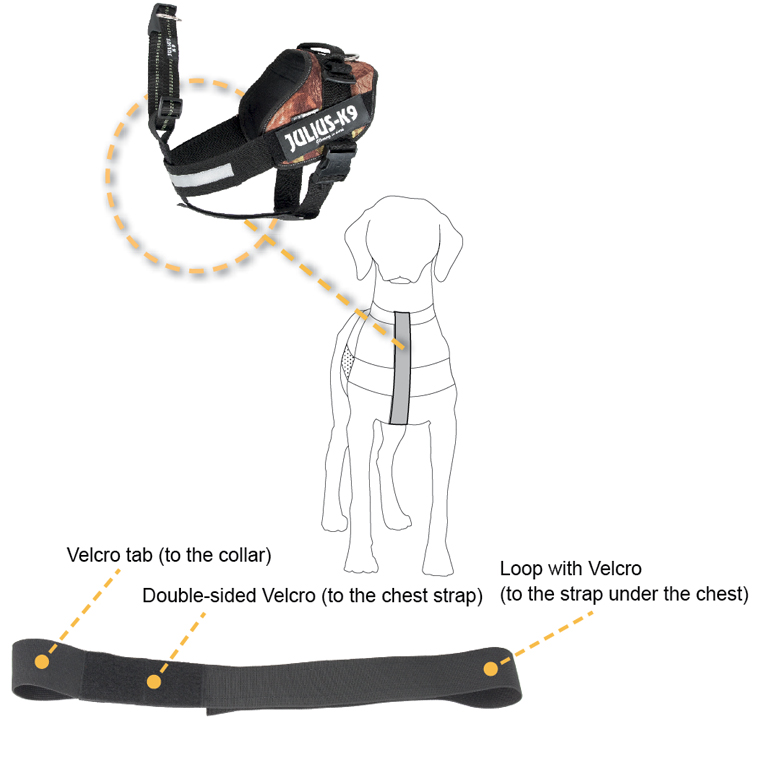 Attention! You can use this product only for dog harnesses with Velcro and chest belt, further for collar with quick release made by Julius-K9. Fixation of the I-safety belt on choke collar is not allowed!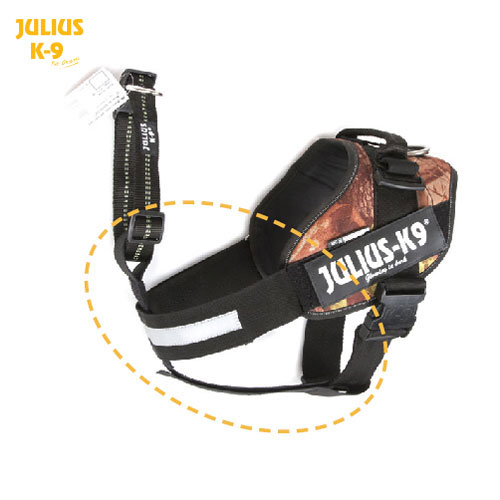 Directions for use:
Fixation of the I-safety belt: fix the safety belt with Velcro of the chest belt of the dog harness, put it on the dog. Open the collar and threat the quick release through the loophole of the safety belt. Fix the collar on the dog. Control the following by your dog in stand position: The safety belt shouldn?t be winded between the collar and the chest belt of the dog harness, but it should be expanded. The chest belt should be fixed by the safety belt in the line of the side labels on the dog harness. In the right adjustment in case of K9-Powerharnesses the chest belt of the dog harness is positioned between the dog?s neck and his sternum, in case of IDC-harnesses on the dog?s sternum, because it will be so fixed by the I-safety belt.
Removal of the I-safety belt: Unlock the collar with quick release. Unlock the quick release of the belt under the chest of the dog harness. Release the Velcro side of the I-safety belt. Pull the dog harness over your dog?s head! World innovation developed by Julius Sebo to the request of the convict station?s service dog unit in Tököl.
Suitable especially for service dogs!
For IDC harnesses size mini - size 4.
Please choose the harness size.



Question on item
Other customers have also bought the following items