Description
The first dog harness with velcro patches from the inventor! Since 1997!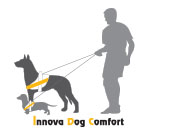 Perfect ergonomics
Thanks to a major development of the IDC Powerharness the chest strap forwards the power lines of  the leash with almost no breakage.
Heavy duty buckles

The high-quality buckles of an IDC®-Powerharness are permanently tested and checked. This careful attention worth especially in wintertime: these buckles work perfectly and don't break even in frosty weather.



Removable Velcro labels
There are about 1000 different Velcro labels on stock, but you can order also a customized one especially for your dog. The IDC®-Powerharness comes complete with a pairs of  fluorescent JULIUS-K9 series label. 


Velcro-fixed handle
The handle part is fixable by Velcro on every belt harness, so the dog can run freely without any possibilities of being stuck. 




For measurement and adjusting click here
Please also check out the harness adjusting video: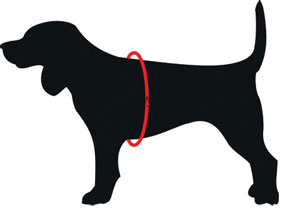 Please check the girth from your dog behind the front legs.
If the result is between two sizes the weight is helpful to choose the correct harness size.


harness sizes:

mini-mini:
chest circumference: 40 - 53cm / 15.5 - 21in
weight of the dog: 4 - 7kg / 9 - 15.5 lbs

mini:
chest circumference: 49 - 67cm / 19.5 - 26.5in
weight of the dog: 7 - 15kg / 15.5 - 33lbs

0:
chest circumference: 58 - 76cm / 23 -30in 
weight of the dog: 14 - 25kg / 31 - 55lbs

1:
chest circumferences: 63 - 85cm / 25 - 33.5in
weight of the dog: 23 - 30kg / 50.5 - 66lbs

2:
chest circumferences: 71 - 96cm / 28 - 38in
weight of the dog: 28 - 40kg / 61.5 - 88lbs

3:
chest circumferences: 82 - 115cm / 32.5 - 45.5in
weight of the dog: 40 - 70kg / 88 - 154lbs

 

Dogs prone to allergies may suffer skin irritation from equipment that directly contact the skin, despite that the materials used by Julius-K9 DO NOT contain irritant ingredients. In case of allergy symptoms it is advised that you remove the equipment from the dog and disinfect the equipment by regularly hand washing and drying it. In case of recurrence of skin irritation try to avoid typically allergen food and ask for veterinary assistance.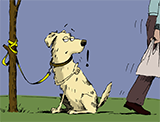 It is prohibited to leave an animal alone while tied up.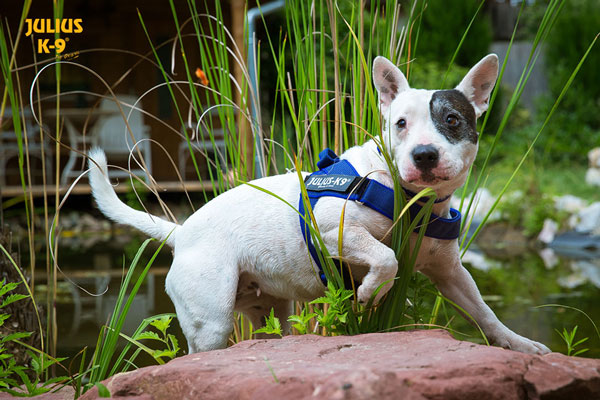 Question on item